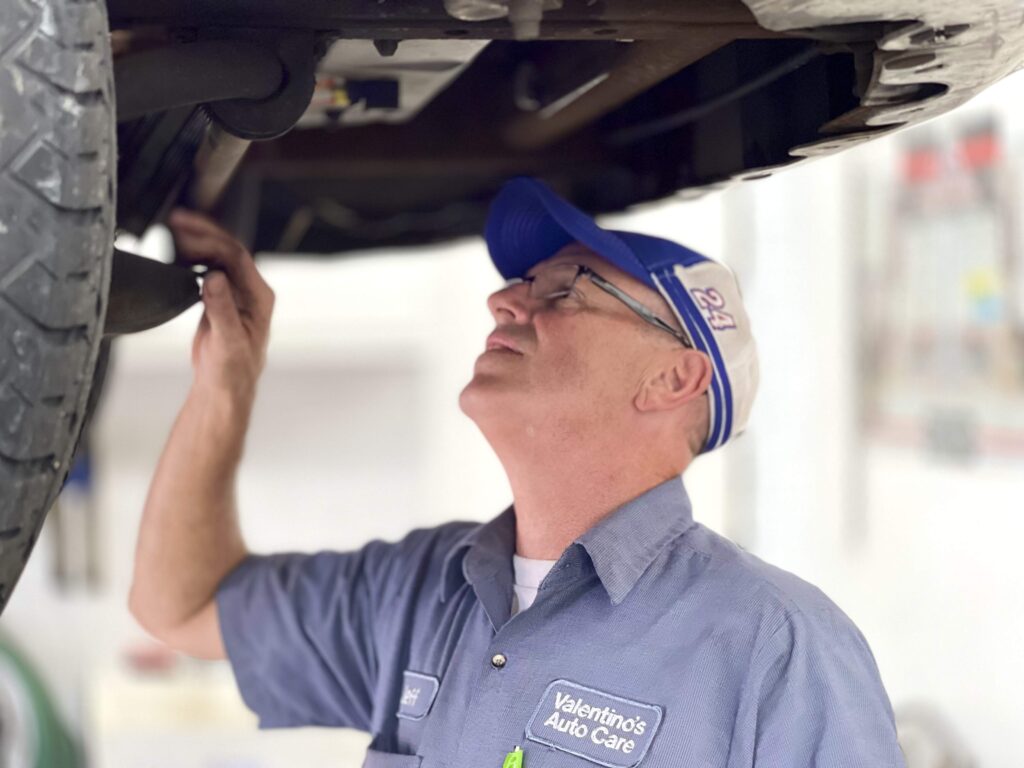 Grandview's most reliable auto service shop
Valentino's Car Care has assumed the same spot on the corner of Glenn and Fifth avenues as Grandview Heights' most reliable auto repair shop since 1985. Founded by Dennis Valentino and now owned by long-time mechanic Billy Boehm, Valentino's long ago established a reputation as a trusted and knowledgeable shop that treats its customers like family.
With one of the Columbus' largest auto repair service capacities, Valentino's works on all cars — domestic and foreign — and also does major truck repair. Its service areas range from major engine repair and replacement to complete drive-train repair, transmission repair, all electrical issues, tune-ups, oil changes, tire sales and repair, and safety inspections. Our mechanics are ASE Certified, the highest standard in automotive repair.
Valentino's is known for accurate estimates, fair pricing, honesty with customers, and getting it right the first time.
Looking to change auto repair shops? Your answer is Valentino's Car Care. Your. Trusted. Mechanics.
Valentino's Auto Repair Blog
Services
Auto Repair Services

for Grandview & Upper Arlington
614-486-2824
General Auto Repair & Maintenance
Transmission Repair & Replacement
Fuel System Repair
Exhaust System Repair
Engine Cooling System Maintenance
Electrical Diagnostics
Starting and Charging Repair
Wheel Alignment
CV Axles
Computer Diagnostic Testing
Manufacturer Recommended Service
Brake Repair and Replacement
Air Conditioning A/C Repair
Tire Repair and Replacement
Vehicle Preventative Maintenance
State Emissions Inspection
Emission Repair Facility
Tune Up
Oil Change
Brake Job / Brake Service
Engine Cooling System Flush & Repair
Steering and Suspension Work
+ More Services
614-486-2824
Manufacturer Recommended Service
Brake Repair and Replacement
Air Conditioning A/C Repair
Tire Repair and Replacement
Vehicle Preventative Maintenance
Emission Repair Facility
Tune Up
Oil Change
Brake Job / Brake Service
Engine Cooling System Flush & Repair
Steering and Suspension Work
+ More Services
614-486-2824
Valentino's by the Numbers
Testimonial
"I have been going to Valentino's Car Care for years and years. They have worked on every car I have ever owned. Very upfront and precise on their estimates. Good old-fashioned Grandview auto mechanics with a lot of knowledge! They are the best."
"Great and quick service. I had a noise issue in my car which another local shop looked at three times but could not diagnose or fix. Valentino's team had the issue identified and corrected within an afternoon. Great work for a fair rate."
"These guys are awesome. Very professional and honest. No gouging. I bring all four of my cars to them for big or small issues."
"We were visiting Columbus from Pittsburgh and our under-car, plastic engine shield was dragging on the pavement. They fixed the shield pretty much immediately, charged me a very reasonable rate, and we were back on the road in a half-hour. Highest recommendation for Valentino's."
"Trustworthy, reasonable prices, and when they fix something, it is fixed. I feel comfortably that I won't have to return to them about the same issue multiple times when they've worked on my car."